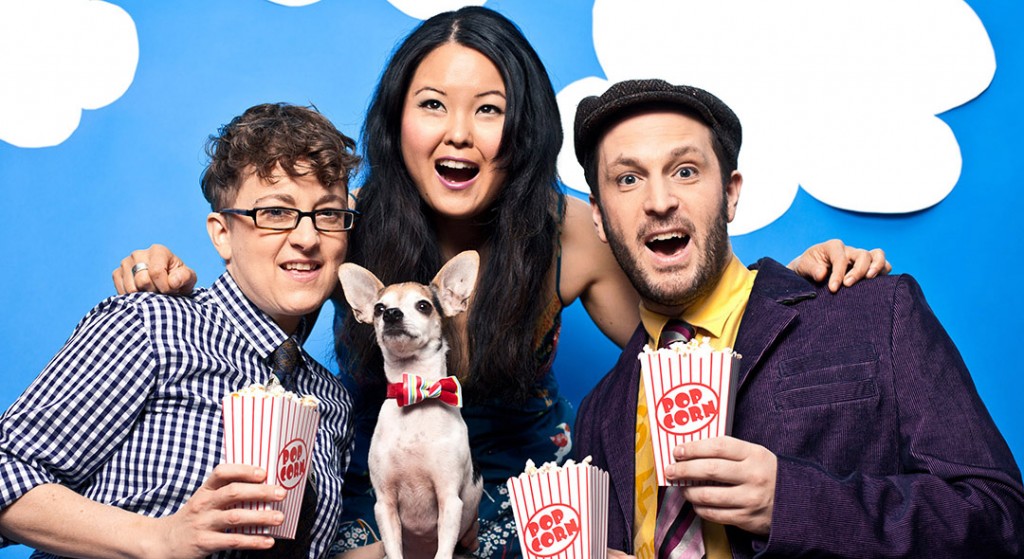 Django Jones's debut family music album, D is for Django, was released in 2014 to critical acclaim, winning a prestigious Parents' Choice Gold Award, garnering rave reviews from Celebrity Parenting Magazine, the Midwest Book Review, New York Parenting Magazine, and many top children's music blogs, and being one of the top-selling kids' music records at CDBaby.com for over 6 months after its release.
Praise for D is for Django:
"Django Jones brings a wonderfully quirky sense of fun to all they do. D is for Django is refreshingly original, intelligently programmed, and the music is recorded with crystal clarity." Parents' Choice Gold Awards
"A+" – Shakefire.com "Definitely recommended." – Zooglobble.com
"A marvelous CD…that captures the beauty of childhood. Doris Muramatsu's masterfully sweet voice truly makes this CD a must-have." – Celebrity Parents Magazine
"Playful, charming, and changeable, the songs are a joy for listeners of all ages. Highly recommended!" – Midwest Book Review
"Full of humor, heart, and fun." – New York Parenting Magazine
"Musically rich, funny, quirky and sweet on the ears…but with kid friendly lyrics, silliness, and a smattering of songs that hit that parent "sweet spot" of recognizing how amazing and wonderful childhood is. This album delivers in so many ways and will definitely be on my 'best of' list for 2014." – MommyOnAShoestring
ABOUT DJANGO JONES
Fans of the award-winning indie band Girlyman take heart! Girlyman may have disbanded, but three of its members have reconstituted themselves as Django Jones (named for the group's charismatic Chihuahua mix), bringing Girlyman's sweet harmonies and irrepressible sense of fun to kids and families. Girlyman traversed the U.S. and Europe for twelve years, wowing audiences with tight, three-part harmonies, heartfelt songwriting, freely improvised "tuning songs," and wildly unpredictable stage patter. The transition to music for families then has been a natural evolution. Django Jones was inspired, in part, by the sheer number of underage Girlyman devotees. Parents would remark that their children were enchanted by the harmonies, the humor, and, most of all, the silliness of the made-up tuning songs. When the time came to develop a family music repertoire, Doris Muramatsu, JJ Jones, and Nate Borofsky simply pretended they were kids again (it wasn't very difficult) and imagined what they would have liked to hear. The resulting album they cooked up, D is for Django, is replete with songs about germs, our 206 bones, and Bigfoot, seasoned with lullabies and served as musical nourishment for the "inner child" that is snuggled within all of us.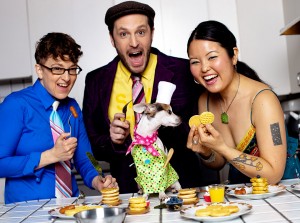 D is for Django, the band's debut album, is programmed so that energetic tunes comprise the first half of the album, with softer songs and lullabies making up the second half. "We wanted parents to be able to use the second half to help calm their kids down so they can drift off to sleep," explains Nate. The songs range from educational ("Bones" and "Counterpoint") to food- oriented ("Breakfast" and "Popcorn") to self-empowerment ("Smallest Breed" and "All That I See"), and the lullabies are capped by a stunning rendition of a traditional kundalini mantra ("Long Time Sun"). Listeners get a "behind the scenes" chance to meet Doris, JJ, Nate, and even Django via the brief spoken intros interspersed between songs.
The album kicks off with "All That I See," a pop song about seeing people for the beautiful beings they are, which showcases Doris Muramatsu's glorious voice, backed up by gorgeous harmonies from her Django Jones colleagues layered over a mesmerizing rhythmic ostinato. The musical motion is seconded with other highlights like "P-O-P," a fun, rockin' ode to the most popular "popped" movie treat, "Bigfoot," an unlikely romantic ballad that offers a tip of the musical hat to the Shangri-Las' teen melodrama from the '60s, "Leader of the Pack," and "Counterpoint," a brainy tune that demonstrates, in a most engaging fashion, just exactly what counterpoint in music is. Kids will have fun working out the melodic puzzle as they follow along with Nate's melody, Doris's melody, or JJ's melody and see how it all fits together.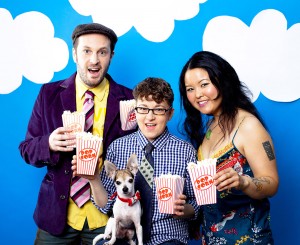 The D is for Django recording process was experimental and playful. Doris and Nate brought pans of Jiffy Pop to record the kernels popping on the stove for "P-O-P," and JJ danced around hitting practically every percussive instrument she has ever collected to produce the background "bones" for the Bones song. "It was such a relief to be silly again," says Doris, whose last few years have been shadowed by a leukemia diagnosis and eventual recovery, while she continued to tour with Girlyman. "I think Nate, JJ, and I didn't realize how much hardship we had gone through together while I was sick and touring, how much we needed to be playful and light. Making this record helped to heal us, and we rediscovered our joy through music."
JJ Jones reflects, "We came to the conclusion that these songs answered very simple, human questions for us. What makes us laugh or cry? What comforts us? Is it ok to be ourselves? We'd spent years making 'adult' music, but this album has a real sense of unselfconscious playfulness because it's for kids."
Adds Nate Borofsky, "If the songs cracked us up, gave us goofy smiles, or made us tear up, then we knew we were on the right track."